Mitch Manzella's Website
|
home


Order Dean Cards with VISTAPRINT

1. Click the Banner Above
2. Be sure to select HIGH IMPACT CARDS and choose the graphic below.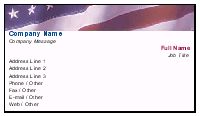 3. This is my new design, you definitely want to include BOTH the Website and the mailing address
The total cost for 250 Cards is something like $5.25
From Carissa:
I think it would be a great idea for everyone in our group or all MeetUps.
it's something that gets the word out that you can just have in your
pocket any time you need one. Plus it's cheap!